The Outsider: Learn to love hiking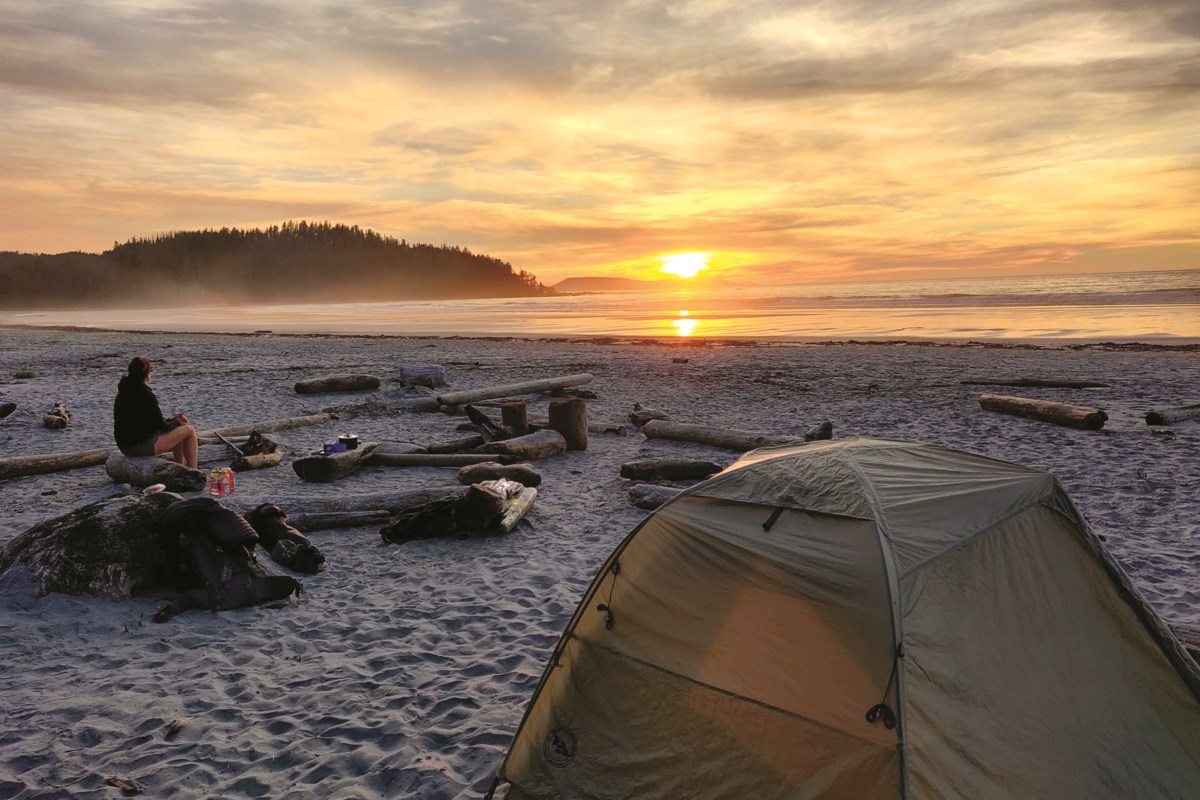 One thing I have learned over the years living an active lifestyle in Whistler is that you can't be the best of everything.
One thing I have learned over the years living an active lifestyle in Whistler is that you can't be the best of everything. Some people can, but the rest of us are not so inherently talented that we can pick up a new activity and become an expert in a matter of weeks.
It is for this reason that I try to keep my outdoor playbook relatively small; skis in winter, bikes in summer. I'll even keep a harness and pair of climbing shoes on hand in case a friend is looking for a lazy afternoon at the rock. No paddling, no kite surfing, no paragliding, no beer league softball or beach volleyball. But one activity that I think I should be great at (and definitely not very good at) is hiking. I've heard – and recited – many reasons why I don't enjoy it as much as my other activities, including (but not limited to):
It takes so long to get anywhere;
Coming down the mountain sucks;
I could have so much more fun downhill on my bikes or my skis;
It is not original. Crowded trails ruin the experience.
A lot of people agree with the above points, but having been convinced to join people on some truly spectacular hikes in the past, I'm going to counter with:
It has one of the lowest barriers to entry with gear;
It makes you slow down, stop and smell the (wild) flowers;
This always requires good physical condition, especially on the Sea to Sky trails;
You can access the hinterland which is not possible to access otherwise.
Let's start with the pain points. The downhill trip is definitely an anti-limit for mountain hikes. You made an effort to get to the summit, ridge or alpine lake. You bathed in the magnificent views and vibrations of the mountain. Now you just need to spend the next few hours going back down, often on the same trail and terrain that you went up, so there isn't much new. If you've ever had the pleasure of hiking the Wedgemount Trail, you'll know that the relentless kick and impact in your knees quickly brings the day out into the Type 2 Fun category. There's not much to do about it, but for terrain as steep as Wedge, I've found a pair of invaluable foldable ski or splitboard poles to ease that pain and frustration. Selecting a route or loop trail can also contribute to the monotony of covering the same terrain twice, but this should not be attempted unless there is a designated trail to do so.
I've done enough ski touring and hiking biking that I'm okay with the slower climbs, but it's the long flats and crossings that keep me hiking, especially under load. This is where shoes and clothing can make a big difference. I prefer hiking boots to low shoes because my slightly pigeon feet (and ingrained awkwardness) inevitably try to roll my ankles.
Crowds can be off-putting, but that just means you have to do a little more research, buy a 4×4 vehicle, and start exploring. Getting off the beaten track of BC Parks takes a lot more preparation and often means camping a night or two to make the trip worth it. But if you do your homework and nail a good weather window, it is definitely worth it.
This is the problem with hiking; With the exception of getting lost or having to travel over difficult terrain, the harder your effort, the more you are rewarded. Skiing and biking depend on so many other factors, such as how far a trail builder has been able to get out in the boonies or the safety of a trail for skiing.
I haven't done any of the classic great hikes like the West Coast Trail, Sunshine Coast Trail, or Howe Sound Crest Trail, but I haven't written them off either. My challenge is to put the time and effort into planning the exciting hikes and then embrace the slow-paced trips the same way I do with skis and bikes. Mountaineering adds a whole new level of excitement to the trip, but can also add a lot of skill, equipment and risk required.
Like all mountain activities, hiking requires mileage to stay in shape. Attempting 20 kilometers in one day with a multi-day pack on the couch will make you hate life no matter how fit you are in other sports. Go up accordingly.
Spring has been kind to us so far. Hopefully the summer gives us similar weather opportunities for some spectacular hikes.
Vince Shuley can hike. For questions, comments, or suggestions for The Outsider, email [email protected] or Instagram @whis_vince.