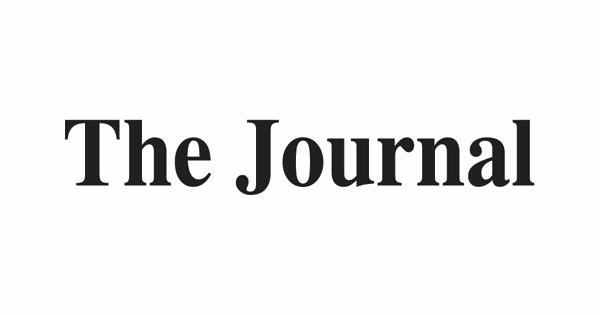 Construction work in the western Rockies throughout the year was difficult. Those who did were warm souls. I am the one who made it.
When we were working during the winter months in Grand County, Colorado, the rule of thumb we followed was that if it was 20 below zero, that meant an hour delay, 40 below zero was two hours late. It was brutal, and the foam seat of my van made me feel like I was sitting on a concrete block as I struggled to start the engine.
The guys I worked with were all looking forward to the end of the long winter and the arrival of summer in the Rockies. Early summer comes late at high altitudes, and shoveling and snow brooming could always be counted on to clear the job site at least once in early June.
We all took it in stride because once summer finally arrived, there was no nicer place to hang out than at the base of the Continental Divide. We experienced cool nights and clear blue days.
Conversations over lunch typically included discussions of outdoor activities and where we would spend our time away from work.
Fishing became a regular topic and there was a guy on the crew who was a wealth of information on fishing in the high country. His name was Richard Barrows. We called him Dick for short, and he filled the 30-minute lunch break with stories of fishing in high mountain lakes and streams when the summer sun slowly melted the ice. Dick seemed to be an expert at knowing exactly when the ice would break off, especially in Colorado's Flat Tops wilderness. He went on to say that the third week of June was going to be great for hiking up there to fish for cutthroat trout. Trout will be extremely aggressive in feeding when the last remnants of ice melt.
Dick offered me an invitation, and I took the chance. I picked it up in my 1973 Volkswagen Squareback station wagon around 4:30 a.m. and drove through Byers Canyon toward State Bridge, Colorado and then to the trailhead that would take us to Mosquito and Skillet lakes. in the Flat Tops Wilderness Area.
Our gear and supplies were basic: woolen flannel shirts, blue jeans and work boots, a Kelty backpack with sandwiches, beer and extra socks. Dick packed our fishing gear which consisted of two rods, open face spinning reels and silver minnow lures made by the Phoebe Company. Dick said silver phoebes are great for cutthroats and gold phoebes for brown trout. We were looking for cutthroats, and I had no doubt he knew what he was talking about.
The cutthroat trout is a real reward for the angler. It was the first species of trout recorded by European settlers in North America and the first species encountered by the Lewis and Clark Expedition as they ventured west. They get their name from a bright red stripe that runs across their lower cheek. A beautiful fish.
As we hiked the trail we encountered snow up to our ankles, then up to our knees, then in some places waist deep drifts on the trail. Things were tough and I remember panting as we were about 10,000 feet up. We were both excited to get there and the first sight of Mosquito Lake was breathtaking. Some ice was still visible on the surface, but the majority of the lake was open, and not another booby in sight. We had this place to ourselves, just Dick and me. We assembled our rods and started fishing. It was true, the fish were voracious. We started catching fish with almost every cast.
I went one way along the shore and Dick went the other. Everything was fine. I could see my fishing partner from across the lake. He had waded into the lake, fully dressed in his woolen shirt and jacket, jeans, boots and all, down to his chest. He was having a good time, he would occasionally shout, "I've got one." Crazy, yes it seemed a bit crazy to be chest deep in freezing water, but what I saw next confirmed that he was crazy. I thought, "What the hell is this?" I could see on the shore of the lake that he was naked. He made a big fire, stripped down to his birthday suit and dried his clothes over an open fire!
Well, maybe a little crazy but he knew where to find the fish. We kept just enough trout that day to take them home for a meal and made it back down to the trailhead in the early afternoon just as a thunderstorm was passing.
We were young and brave, braving the elements to fish for the truly hearty soul, cutthroat trout that have survived for centuries in the clear, cold waters of the Rocky Mountains. My trip to the Flat Tops Wilderness area dates back 44 years. Today, the cutthroat trout's range has been greatly reduced because they only thrive in the coldest, purest waters of snow runoff in the Rocky Mountain high country. Mining, logging, and oil and gas exploration have taken their toll on their range in Colorado, Wyoming, and Montana, but the cutthroat continues to survive and thrive on license fees from anglers, the outfitting and guiding industry, fundraising organizations and volunteer programs. who have generated billions of dollars each year to help protect this precious fish and its habitat.
To book a guided tour of Colorado's Flat Tops Wilderness Area, contact Ripple Creek Outfitters at 970-878-4725 or contact them at [email protected]
Until next week, get outside and enjoy the great outdoors!